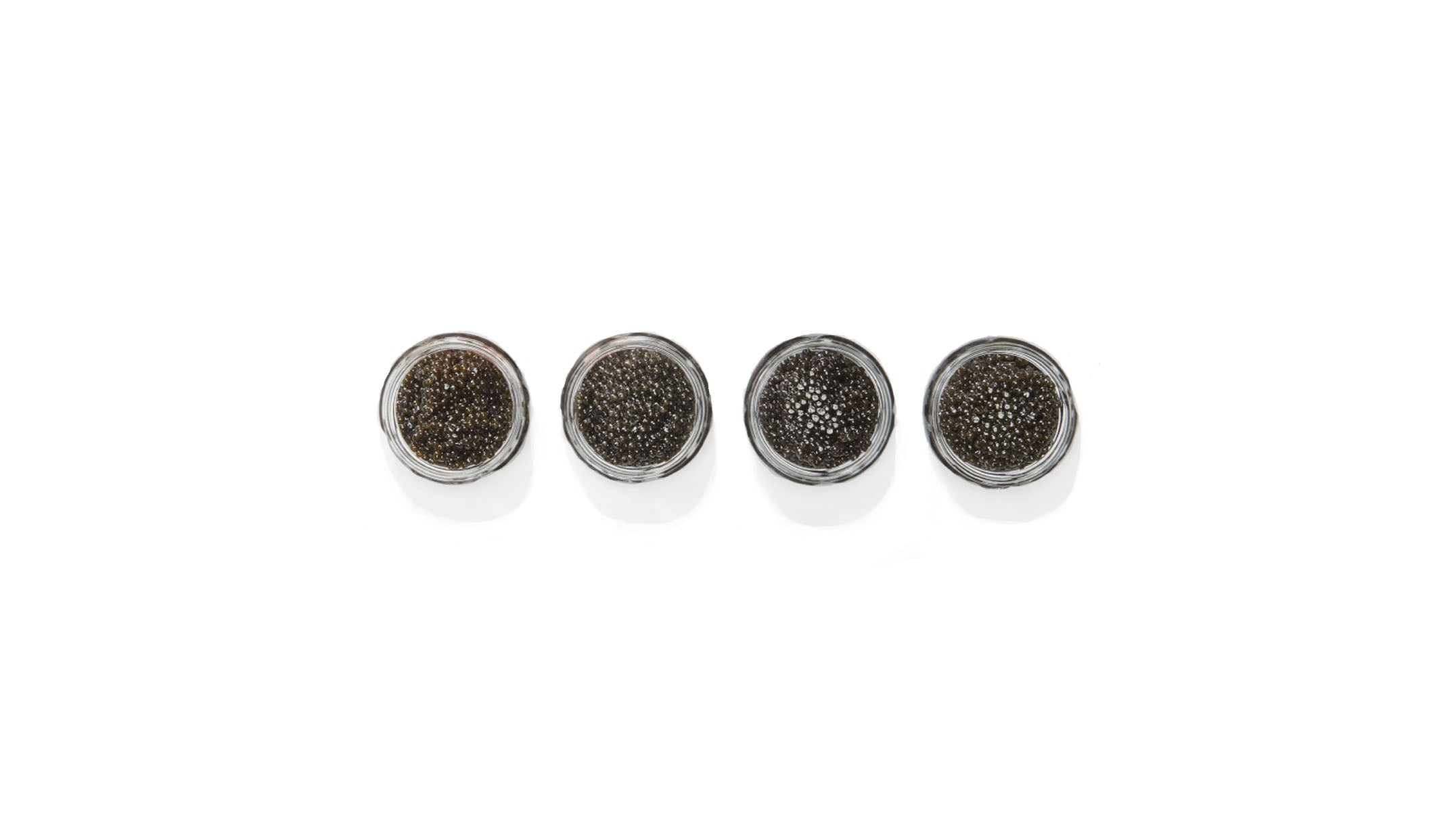 Première Sturgeon Tasting
For those who enjoy the finest Sturgeon Caviar, tasting each of our 4 side by side is a perfect choice. It's the best way to decide which of our première Sturgeon caviar selections is your preference.
We will send 1oz. each of the following; Siberian Sturgeon, Idaho White Sturgeon, Israeli Osetra and Belgian Osetra caviar.
***A great choice for parties up to 8 guests***
***Upon request, and tasting notes to guide you through the experience***please include your email and number in your expected party for maps 


Caviar unopened lasts up to 2 weeks when kept at the proper temperature, or two days after opening.
Keep your caviar on gel ice in your fridge and never in the freezer. For more information and long-term
care, please see our care instructions under About.

Caviar is traditionally served in a chilled presentoir or in the original container nestled in a shallow bowl of crushed ice with the lid alongside. Serve caviar with a mother-of-pearl spoon being careful not crush the eggs. Avoid using sterling silver, as it imparts a metallic taste and may damage your silver.

Caviar is best enjoyed simply; accompany it with fresh toast points, bilini, or potatoes. For the adventurous palate, see our recipes for more ways to enjoy the finest quality caviar.
All caviar orders are shipped Priority Overnight in a custom designed insulated bag. Every order is hand packed and inspected to ensure top-notch quality and freshness.

Non-perishable items may be shipped via FedEx Home Delivery or UPS Ground.

Seattle Caviar ships Monday -Thursday for orders received by 12:00 PM PST. If your location is eligible to ship on a Friday for Saturday delivery, there is an additional Saturday Surcharge Fee charged by the carrier and calculated at checkout.

Shipping fees are calculated at checkout. Any order over $500 will require a signature to ensure safe delivery.

Federal Regulations allow us to ship only within the United States.

Store Pickup
Pick a date and time to pickup your order at our brick and mortar location. If you order for same day pickup, please place the order before 12pm PST Monday through Friday.
Caviar cannot be returned due to its high perishability. Your satisfaction is extremely important to us. If you are dissatisfied with your product, please contact us at info@caviar.com so that we can assist you. Refunds are issued on a case-by-case basis.
Half an ounce per person
10 servings per ounce
1 serving = 1/4 tsp"
Share